Coleman University Jobs: Overview
---
History & Philosophy
In the 1960s, the founders of Coleman College envisioned an educational institution that would prepare students to participate in the Information Age. They foresaw the unprecedented career opportunities that the use of electronic data processing would create in government, business and industry. In 1963, their vision became reality, and Coleman College set forth on the leading edge of a technological revolution.
The College has maintained its leadership by successfully educating thousands of computer professionals. Through the years, Coleman's academic offerings have evolved continually to address changes in technology and meet the needs of employers. The first campus was located in downtown San Diego, California. There are now two locations in San Diego County, in La Mesa and San Marcos. Both campuses are a short drive from every educational, cultural and recreational center in greater San Diego.
Coleman consistently provides extensive hands-on experience for its students, who have ready access to the latest computer equipment. That's part of the Coleman difference. We expect our graduates to encounter a wide variety of technical events and problems on the job, so it makes sense for them to encounter them first during training.
The College has a large variety of computers, including PC, Macintosh, midrange and mainframe. The equipment and software are updated on a regular basis. The multiple platforms are interconnected via a switched Ethernet backbone to provide students with maximum experience on the most prevalent computer systems used in business and industry.
Computer equipment used in the various academic programs include an IBM XSeries 232 mainframe, IBM RISC/6000 Model F30, and over 600 IBM PCs and compatibles. The College's network is a multi-platform, multi-protocol environment.
Mission Statement
The mission of Coleman College is to prepare students for meaningful careers in the computer professions, while providing an environment where those who become a part of this academic community may develop their full potential as human beings.
Coleman offers an "inverted curriculum" that gives students their career training first. This approach allows students to become qualified for a computer-related position in a matter of months. After earning a certificate and starting a career, graduates may return to Coleman in the evening to complete an associate, bachelor's or even a master's degree.
COMPUTER INFORMATION SYSTEMS (CIS)
Students in the Computer Information Systems (CIS) program learn the fundamentals of program design, systems analysis, Web site development and e-commerce concepts. Students program in several popular computer languages, utilizing over 500 personal computers networked to mini, mid-range and mainframe computers. Using system analysis techniques, they design a business system for a retailer with a retail store, catalog and Internet sales and write the application programs to implement the system. Upon completion of the core, they have written programs in numerous languages on a multitude of platforms and several operating systems. They are well prepared to enter their career as entry-level computer programmers.
COMPUTER NETWORKS (CN)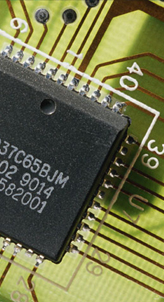 This program is designed to provide students with the technical skills and knowledge to start a career as a PC/Network Support Technician with an emphasis in network administration. The graduate will have the ability to operate, diagnose, analyze, install, repair, administrate and maintain microcomputer operating systems. Additionally, the graduate will be able to build, administrate and implement Novell, Windows NT, Windows 2000 and UNIX operating systems in a local area network environment. The graduate will also be able to use common software including word processing, spreadsheet, database, presentation and data communications.
COMPUTER GRAPHIC DESIGN (CGD)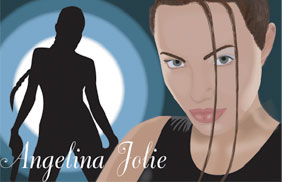 The objective of the Computer Graphic Design (CGD) curriculum is to develop students' critical and creative thinking processes and proficiency with the tools, media and techniques of the graphics field, from traditional approaches to the use of computer-generated art and its role in the interface of the World Wide Web.
Contact Us
(858) 499-0202
(858) 499-0233
fax